Note:
1.We have two types of glasses: one colored and the other transparent. Each style has six glasses made of plastic.You can choose whether or not to buy according to your needs.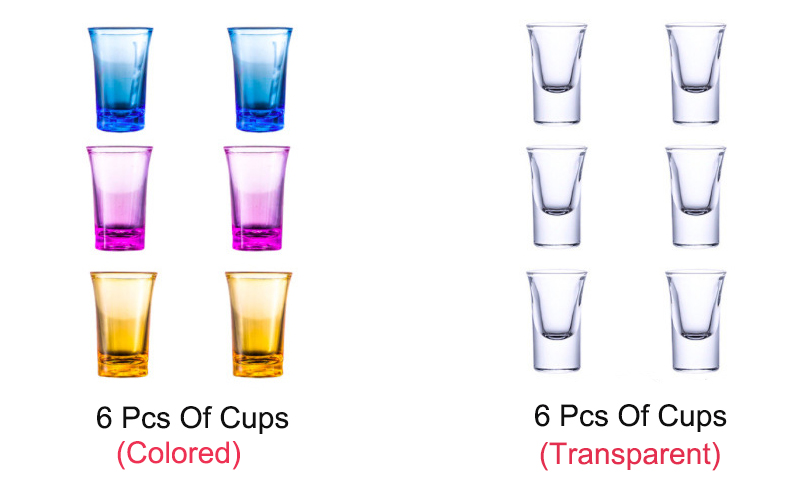 2.You can purchase the wine dispenser and glass separately, or you can purchase the dispenser and glass together. Their individual prices are indicated in the picture below, so please be careful when making your purchase.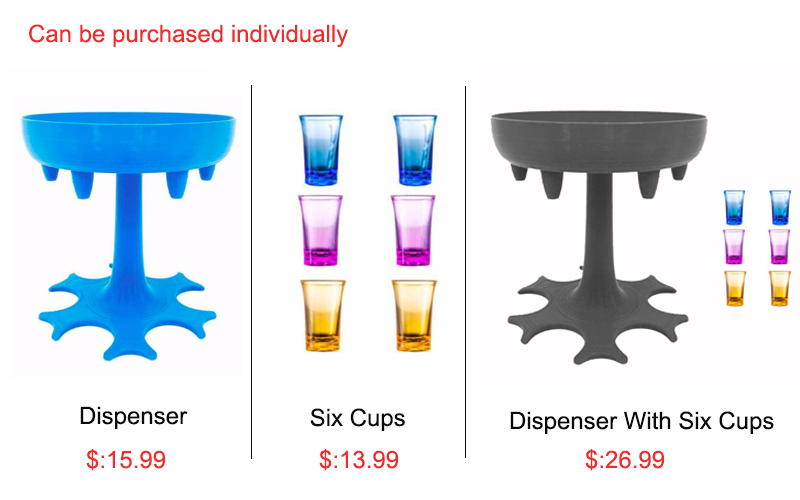 3.The size of the dispenser and glass is shown in the picture below, please review the size of the product to see if it meets your requirements before purchasing.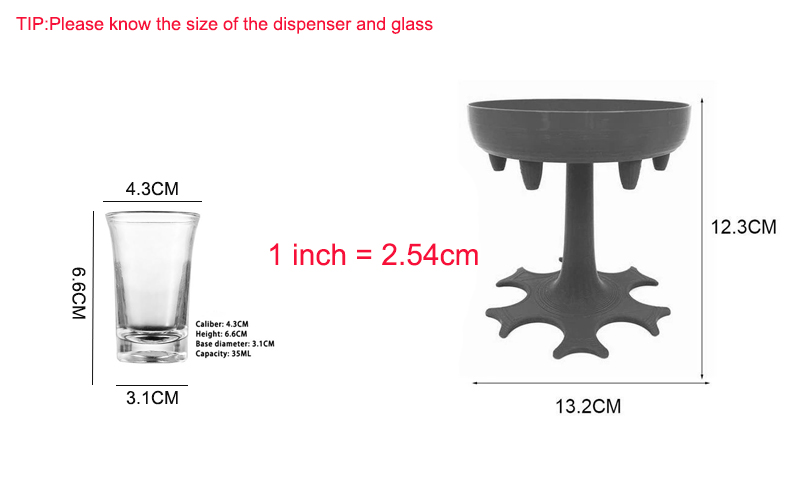 Features:

1.This is a very creative, very practical, and very magical product.A six-shot glass holder and carrier will allow you to easily fill up to six shot glasses at once with your favorite beverage of choice and then carry them, all in one!


2.The very evenly designed dispenser spout allows for a very even dispensering of the wine from each shot glass without worring about unevenness,a very neat and elegant way of dispensering.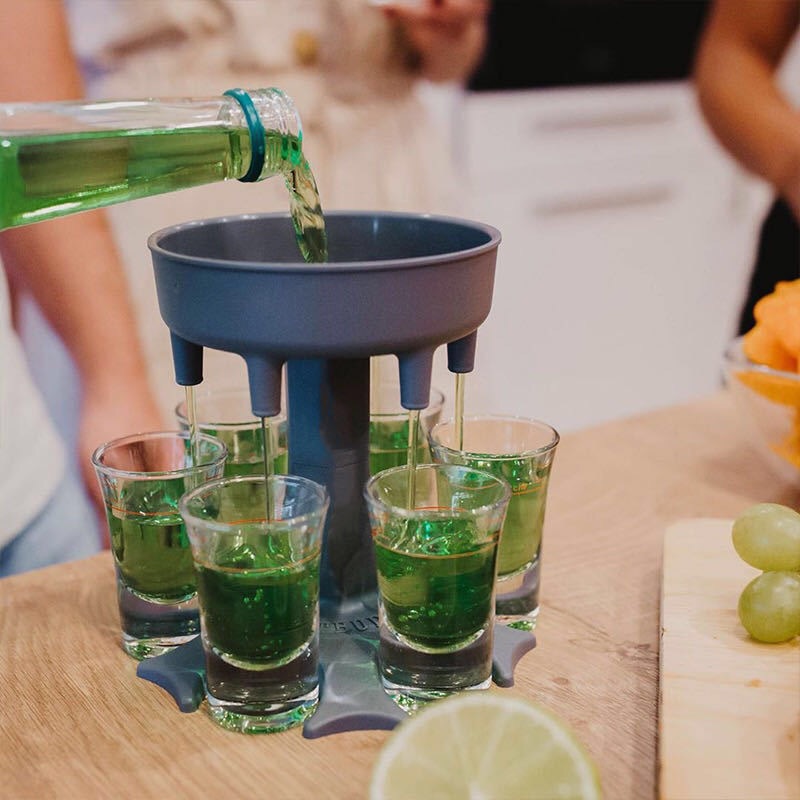 3.Because each dispenser has six spouts, you can pour six shot glasses at the same time, which saves time. When the glasses are full, they can be lifted up again and delivered to friends or guests, which is very convenient and practical.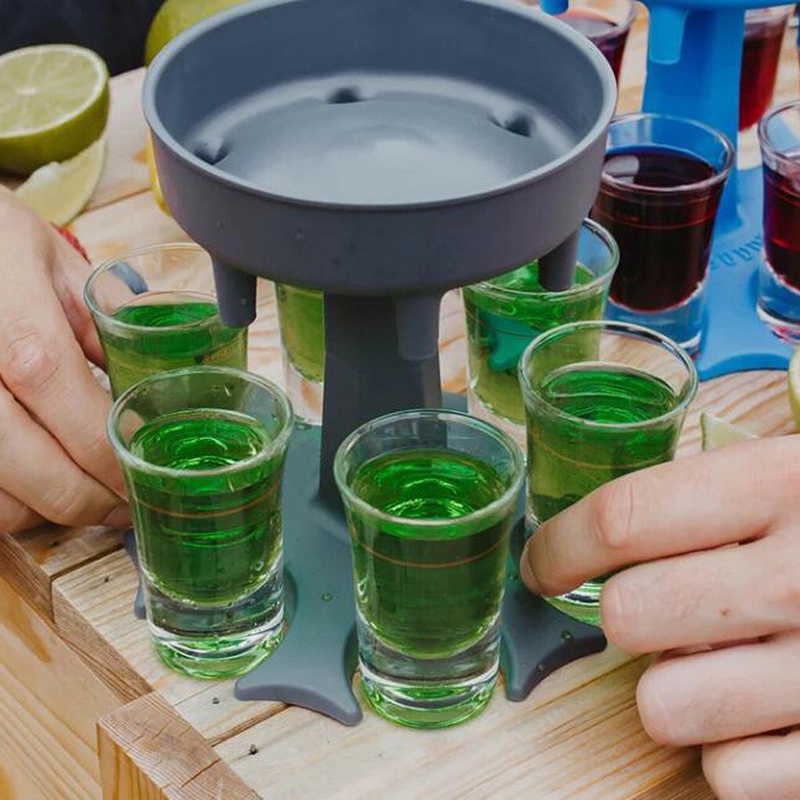 4.Enjoy your good wine time with your friends.Perfect for parties,holidays,get-togethers,and more!Can be
used with any drinks such as wine,liquor,beer,juice,water,cocktail,and more.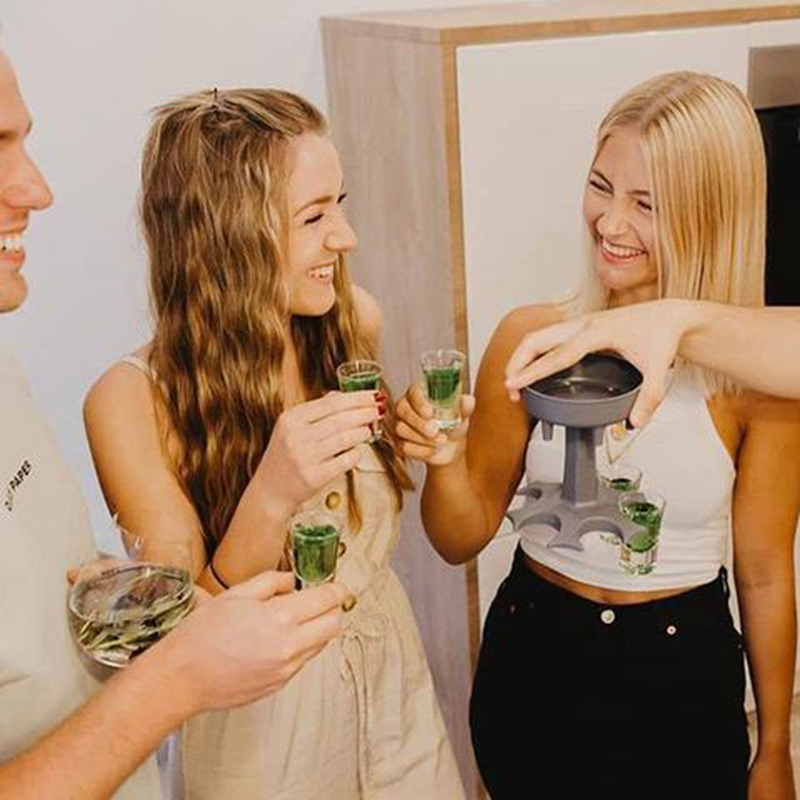 How to use:
1.You simply place one shot glass under each spout;
2.There are six spouts and you pour your drink of choice directly into the top of mintiml shotaide.
3.Then it dispenses that liquid gold to all the shot glasses below and boom, you have shots for six almost instantly.
4.It even includes a carrier, so you can simply lift it up and bring them over to your friends.
Specification:
Size: Dispenser:13.2*12.3cm
 
Color: Gray, Blue

Material:3D Printed Plastic(Environmental Materials)