Why should you choose to jump rope?

1.Jumping rope is a full-body workout aerobic exercise that has an excellent track record, especially when it comes to calorie burning. The chart below clearly shows that jumping rope is the most calorie-burning of the many sports in which it has successfully defeated many powerful opponents.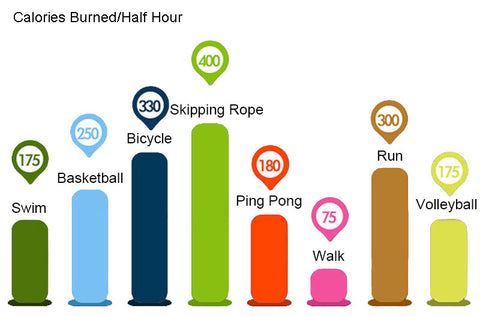 2.Almost everyone wants healthier skin, stronger muscles, more flexible bones, and a slimmer figure. And jumping rope is the one exercise that can meet all the fitness criteria. Burning calories can help you lose weight, moving your hands and feet can help you move your bones and joints, and sweating can help you get healthier skin. It also helps you sleep after jumping.

3.Jumping rope doesn't take up a place and doesn't require a special schedule. You can get moving whenever and wherever you want, one person can jump, multiple people can jump, kids can jump, adults can jump; you can exercise indoors as well as outdoors. Exercise and fitness becomes easy and fun.

4.Jumping rope is one of the most free and least expensive health exercises you can do, you just need a jump rope kit, it's that simple, and your fitness is ready to go.


Seller's Product Features:

1.The jump rope sets are made of high quality and environmentally friendly materials, very sturdy and non-toxic. You can use them with confidence. The handle is non-slip design, so it won't slip off even if your palms get sweaty.

2.It is a multifunctional dual purpose jump rope, one is a traditional corded jump rope and the other is a cordless ball jump rope. With a 115g heavy weighted, you can add or subtract weight at any time and adjust it to the intensity of your workout.

3.Built-in upgraded magnetic chip, HD screen display. Can intelligently calculate the number of jumping ropes, the amount of calories consumed, the time of jumping ropes and so on. Simple setting before jumping rope, you can quickly calculate all the data after jumping.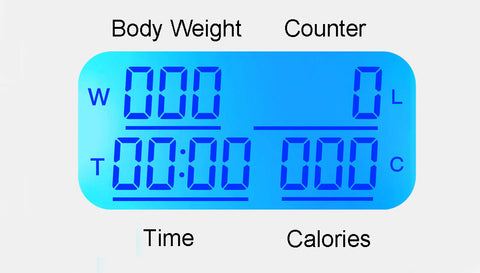 4.360-degree rotation, anti-winding design, bearing brick will not be stuck, smoother speed, 360-degree on-the-go rotation gives you a smoother motion experience.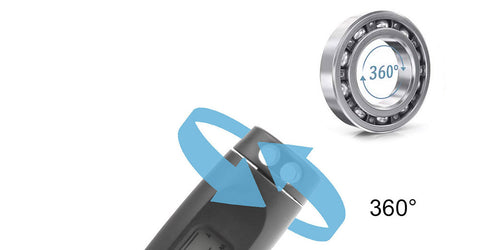 5.Free adjustment, no need to cut. You can adjust the length of the rope yourself, simple and convenient, children or admit to use.



How do I adjust the length of the rope? You can refer to the following image by way of example:

1
.

OR

2.




Product Parameter:

Handle Material:ABS+TPE

Handle Size:180*30mm

Rope Material:Transparent PVC

Rope Length: Long Rope:3m Short Rope:30cm

Ball Material:Rubber(TPE)

Ball Size:325mm

Product Weight:450g

Packaging Include:
A pair of handles
A long rope
A pair of short ropes
A pair of heavy weighted bars
A coin cell battery
A screwdrivers
A manual
A packaging box