Features:

1.With a 3-in-1 design, this product is foldable and adjustable, and can be used as a phone stand and, after adjustment, as a tablet and laptop stand. For the price of one product, you get the functionality of all three product.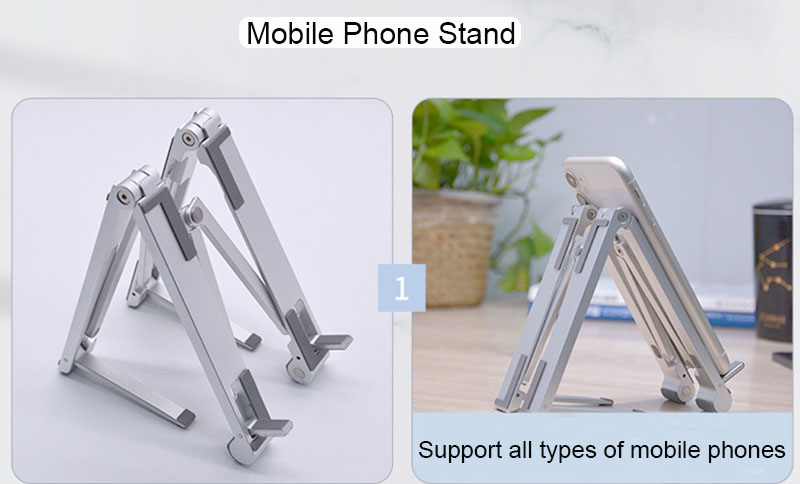 2.This product is made of aluminum alloy and use a triangle and T-shaped structure,stable,strong and durable,not easy to deformation.Can hold up to 10kg of weight.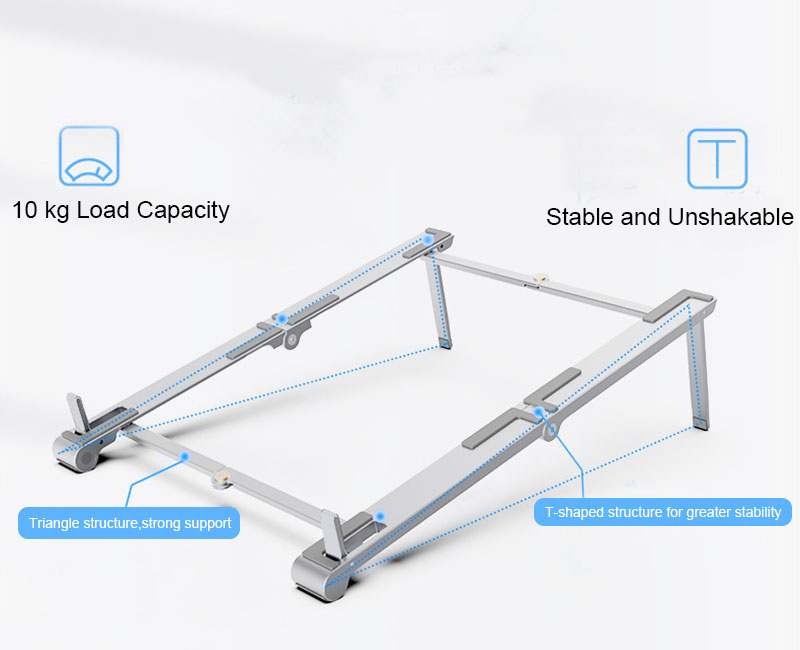 3.Fully hollow design for efficient hear dissipation and reduced device temperature.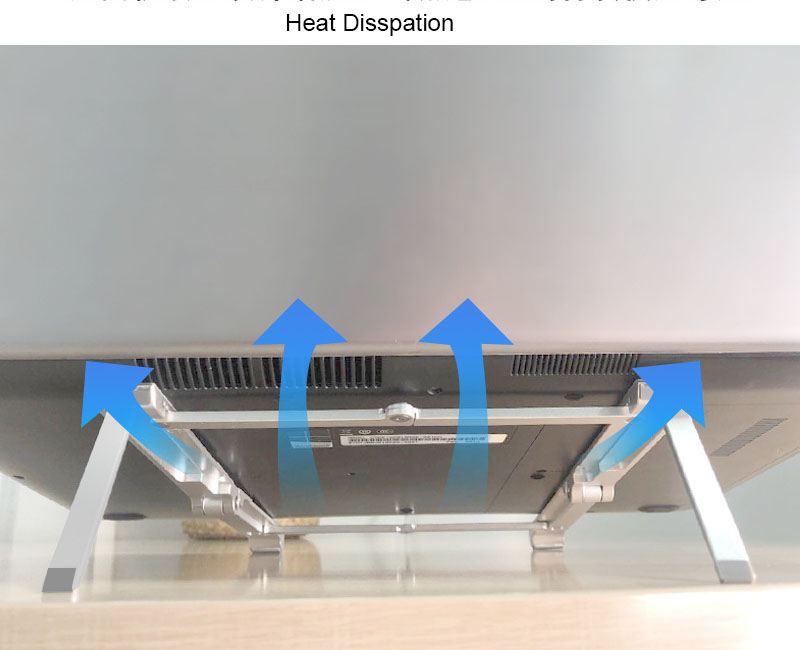 4.After folding,small size,doesn't take up much space,very portable.As laptop stand,14 degree angle is just ergonomic enough to improve one's sitting posture and office comfort.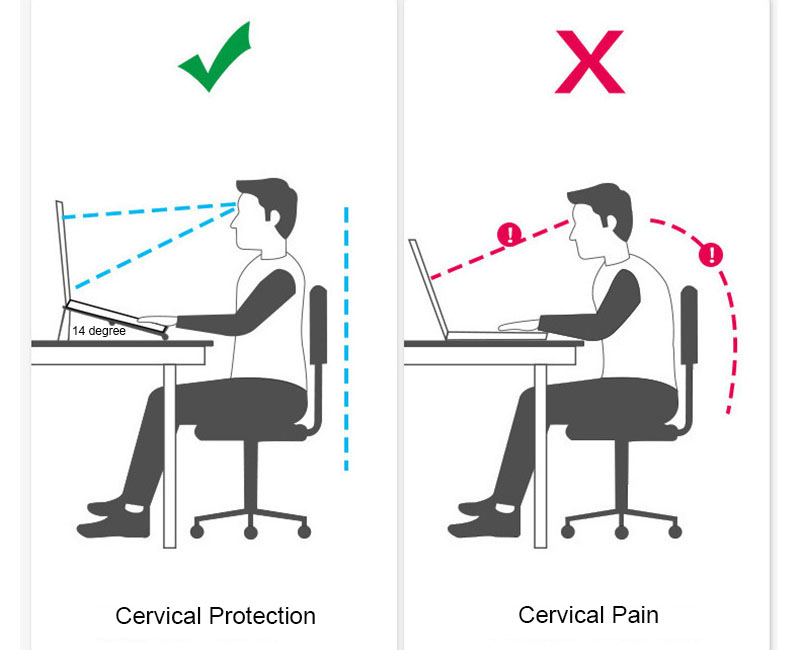 Easy to Use: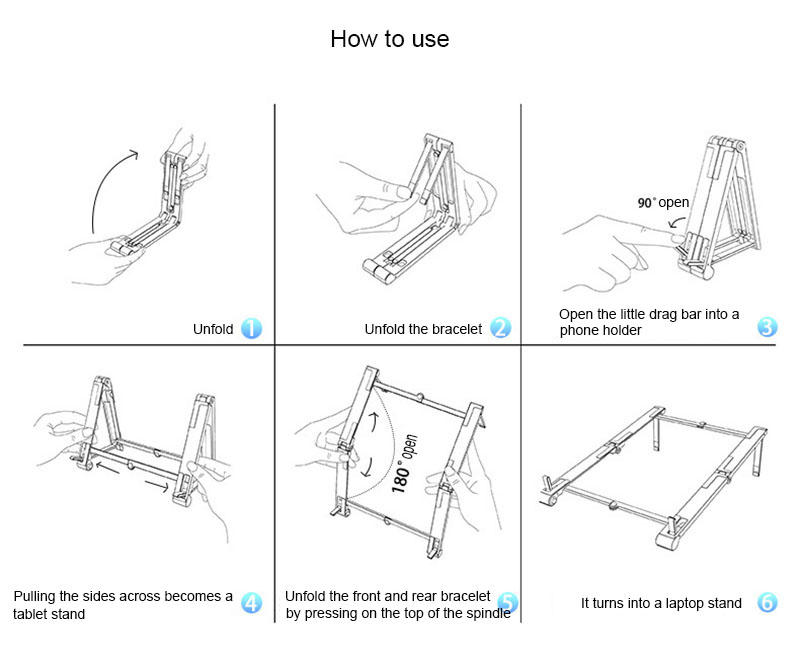 Specification:
Type:Portable Phone Tablet Laptop Stand
Color:Silver
Material:Aluminum Alloy
For:Laptops, mobile phones, tablets, and book holders up to 15.6 inches in size
Package Size:16.5*4.6*2.4(cm)
Weight:200g